19/1/2021
Hortuseum: The Musealisation of the European Gardens in the twenty-first century by Jacek Kuśmierski
Dedicated to all museum employees who want to carry out activities devoted to the art of gardening.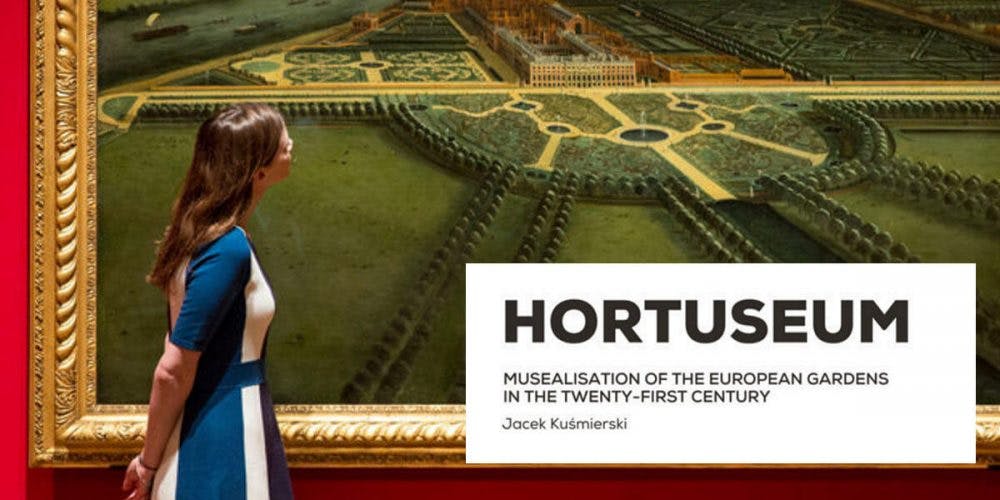 Garden art consists of a wide spectrum of artistic phenomena and technical solutions related to the composition of greenery. It constitutes one of the integral elements of Europe's rich heritage and a living record of its timeless values. For at least two centuries, historic gardens have been an object of care of conservators and historians who strive to preserve their artistic, historical, scientific and natural values. They were joined by museologists who perpetuate the memory of the gardens through, inter alia, collecting and processing museum exhibits, providing access to collections, as well as curatorial and educational activities.
The present publication summarises the research on this phenomenon, conducted by by Jacek Kuśmierski, conservator of historic gardens, museum professional and ERHG collaborator, within the framework of his final dissertation Musealisation of Gardens: Genesis, Manifestations and Development Prospects within Postgraduate Museology Studies at the University of Warsaw.
Hortuseum: Musealisation of the European Gardens in the twenty-first century is the first synthetical publication on this subject in Poland and one of the few in Europe, dedicated to all museum employees who want to carry out activities devoted to the art of gardening.
5 things you will find inside
A lot of interesting information about the role of gardens for contemporary museums,
Examples of good practice in integrating greenery into museum programmes,
A map of historic gardens of Europe on the UNESCO World Heritage List,
A map of gardens or gardening museums in the world,
A list of 113 exhibitions on gardens in Europe in the 21st century.
This book was published under the patronage of the European Route of Historic Gardens, on the occasion of the establishment of the Eduard Petzold European Centre for Garden Art.