31/3/2022
III European Day Of Historic Gardens: "Gardens that Inspire: Literature and Historic Gardens"
The European Route of Historic Gardens (ERHG) invites you to celebrate the III European Day of Historic Gardens (EDHG).
Next April 26th all European Historic Gardens will be able to join the III European Day of Historic Gardens (EDHG) to emphasize their importance as gardens of inspiration for literature.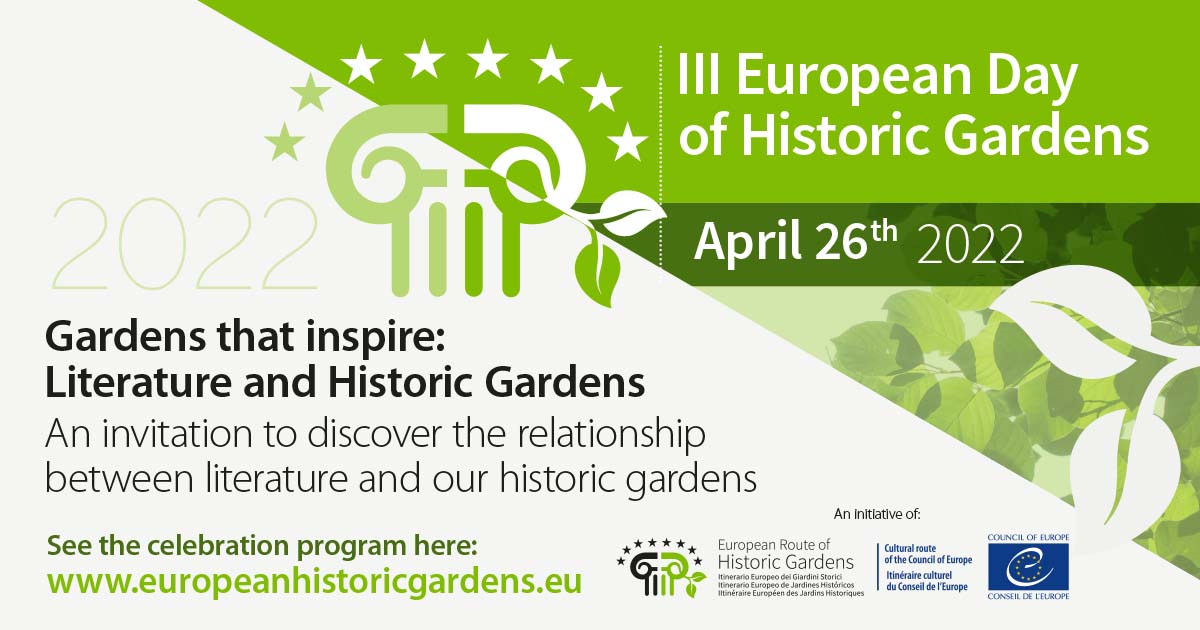 The European Route of Historic Gardens encourages all individuals and organizations who love, enjoy, and appreciate the historic gardens to join this celebration by sharing their memories, pictures, or videos from any of the historic gardens that they know on our social media under #europeandayhistoricgardens #literarygardens
The EDHG Program of Activities will be available on our website starting April 15th.
All historic gardens that want to join us by celebrating the EDHG can find some celebration guidelines and poster here
Historic gardens are a great heritage that explains our identity and history and the mutual exchanges that shape our cultural diversity. They are part of our memories, magical spaces of inspiration, meeting places, oases in our cities… They are assets that we appreciate these days even more than before. By celebrating the III EDHG, we enhance the knowledge and appreciation of our historic gardens as part of our European memory, history, and heritage.