18/9/2020
Special adhesion conditions
Become a member now and benefit from the special adhesion conditions due to Covid19.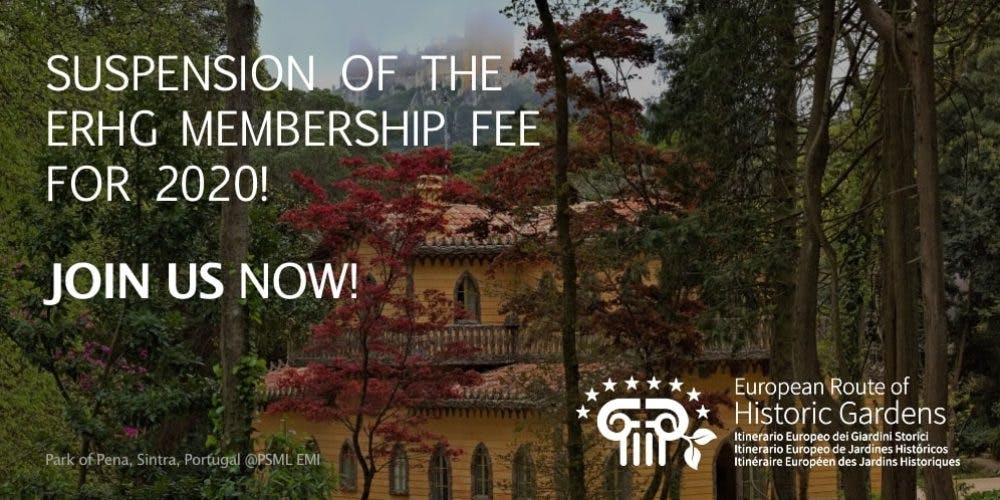 Due to the COVID-19 pandemic and the tough economic situation, the European Route of Historic Gardens have decided to make a special offer that is dedicated to the gardens that will join us or that will declare their willingness of joining us until the end of this year.
The ERHG wants to support those gardens willing to join the network during the year 2020 by cancelling the membership fee of 1.000 euros. Those gardens interested in joining  the ERHG can find all the details about the process:
We are all together in the same global crisis. Only being united we could face it, support each other and go through it for the secure future of the European garden heritage!