15/9/2020
The ERHG: Towards the recognition of Historic Gardens' valuable heritage by becoming a Cultural Route of the Council of Europe
On October 8th the European Route of Historic Gardens will defend its candidacy to become a Cultural Route of the Council of Europe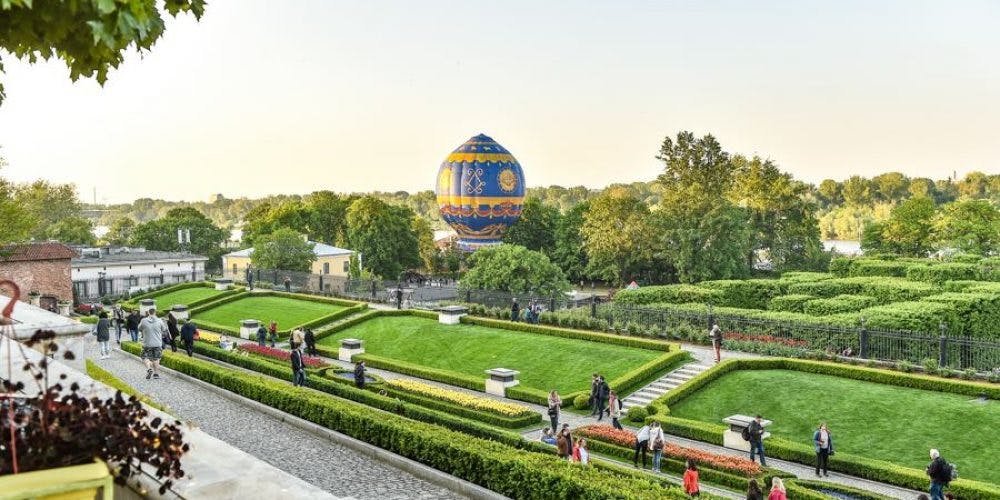 The European Route of Historic Gardens (ERHG) is a non-profit association founded on the 26th of April in 2017, whose members are European historic gardens and institutions that share the common interest of protecting and promoting the heritage of historic gardens.
Today, the association counts with 31 member gardens from Spain, Portugal, Italy, Germany, Georgia and Poland. The scientific advice for the association comes from its scientific committee, composed by 12 prestigious academics and scientists from seven different countries, and the collaborating universities of Girona, Barcelona and Lisbon.
On October 8th the European Route of Historic Gardens will defend its candidacy to become a Cultural Route of the Council of Europe
"The Cultural Routes of the Council of Europe are an invitation to travel and to discover the rich and diverse heritage of Europe by bringing people and places together in networks of shared history and heritage. They put into practice the values of the Council of Europe: human rights, cultural diversity, intercultural dialogue and mutual exchanges across borders" (Cultural Routes of the Council of Europe, 2020). More information: coe.int.
The certification "Cultural Route of the Council of Europe" is a guarantee of excellence, and the ERHG aims to get this mention as a mean to recognize the historic, artistic, social and natural value of historic gardens. These are the reasons why the ERHG aims to get the mention from the Council of Europe:
It is the oldest and most consolidated Cultural Tourism Program of Europe
It is endorsed by 34 Ministries of Culture of the States that are part of the Council of Europe
The main countries with historic gardens have subscribed the program and are committed to it
The certification is free, and it is a brand with the support of the Council of Europe
It is a quality cultural and touristic brand, specifically developed for large transnational networks
It provides international visibility and networking opportunities
It offers training programs and joint activities for cultural tourism managers
It is well positioned and with a variety of partners to apply for European funds (lnterreg- Creative – Cosme – Erasmus +, etc.,)
The Institute of Cultural Routes has access to all the Ministries of Culture in all countries involved and give technical and political support
Historic gardens are a great heritage that explains our identity and history and the mutual exchanges that shape our cultural diversity. They are part of our memories, magical spaces of inspiration, meeting places, oases in our cities… They are assets that we appreciate these days even more than before. By joining the European Route of Historic Gardens, we enhance the knowledge and appreciation of our historic gardens as part of our European memory, history and heritage.
The ERHG invites all historic gardens currently open to public and actively engaged in cultural, educational and tourism activities to join the network and collaborate towards this goal.